About Eva and her art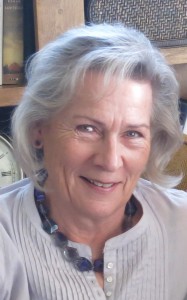 My road to art came to me late in life, even though when I was young I said that I would be an artist when I grew up.
In the summer of 1986 I attended a course at Austerlingsgård in Gotland where Arne Fredriksson and Gösta Wessel were teachers. From that point onwards there was no turning back. I knew that art would be my life for the rest of my life. What happened? Quite simply, Arne and Gösta gave me the feeling that I had something to give. As long as my passion for art does not subside, I will continue to work until I'm six feet under.
During 2012 and 2013 I worked on a personal project, making several sketches of sculptures that could be turned into public art.
In 2014 I spent attended a course at Gerlesborgsskolan, Hamburgsund, where I was inspired by the natural landscape. The works that I created during that time are the most recent additions to my website.
CV
Contact me and I can send over my artistic CV.
Contact Information
If you are interested in something that I have on my website, you would like to exhibit my work or have any other questions, you can contact me at the email address below.
Telephone: +46 (0)44 – 830 30 / +46 (0)705 – 21 00 97
E-mail: eva [a] barnekow.com